Ga. Mysteries: 20-year-old mom vanishes without a trace | News
ATLANTA -- A young mother got into an argument with her boyfriend and stormed out of his southwest Atlanta house. She never returned. Four years later, loved ones are desperate to solve the mystery of what happened to Athena Curry.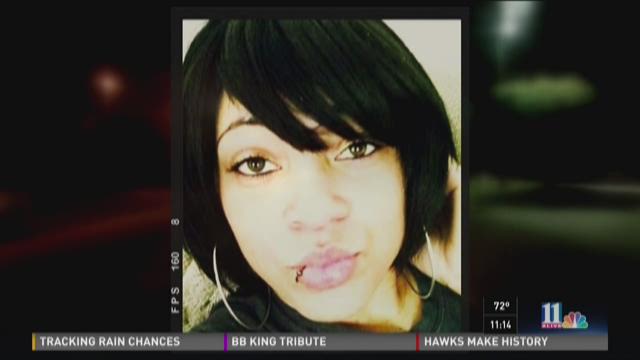 The Missing Mom
Athena Joy Curry was born Nov. 2, 1990, in Oregon, the youngest of five children. She moved to metro Atlanta as a teenager to live with her sister, Aisha Magee. After graduating from high school, Curry enrolled in the University of Phoenix. She dreamed of becoming a pediatrician, according to a website dedicated to her case.
While living in Georgia, Curry had an on-off relationship with Yusef Mujahid. The two had a son named King Kare. Family members said Curry was a loving and devoted mother to King.
"She would never leave her son. This is her pride and joy. She has never left him, ever," Magee said.
Curry and King planned to spend the 2011 Memorial Day weekend at Mujahid's house in the 1400 block of Beecher Street in Atlanta. Mujahid later told police Curry got upset when she found text messages from another woman on his phone. She left the home in the early morning hours of Friday, May 27 -- and was never seen again.
The Boyfriend
Magee is still disturbed by the last conversation she had with her little sister.
"She just said 'hey' and I said 'how are you doing?' My words to her: 'I am calling to make sure Yusef didn't put you in a grave somewhere,'" she said. "Those are my words -- they'll haunt me. It's been four years."
Curry had a volatile relationship with her son's father. In 2010, Mujahid was arrested in Gwinnett County for hitting her.
"I never touched a woman in my life until Athena," Mujahid told 11Alive News in 2011. "Until Athena, never in my life."
He claimed that after their final fight, Curry stormed out of his house at 3 a.m., without King or her belongings. She did not have a car, so she headed down the street on foot.
"Honestly, anything could have happened," Mujahid said.
He knew police and Curry's loved ones would look to him for answers -- or consider him a suspect in her disappearance.
"I'm her boyfriend. I was with her at the time. I can't blame them," he said. "They can think what they want to think ... I'm not trying to convince you or anyone I'm innocent."
But for five days, Mujahid did not tell anyone Curry was gone, even though he said he believed something was wrong.
"This is abnormal, you know," he said. "From day one, I knew something was up, you know, and I still feel that way."
Magee was the one who reported Curry missing. She said she become suspicious after hearing Mujahid's story.
"If she was gonna storm out because she had a point to prove or she was angry, she was gonna take her son. That was gonna be her point to prove," Magee said. "And so when he said that and it had been five days, I was like, dude, no way in the world. And that's when I really was like, something was wrong."
The Little Boy
King was only 16 months old when his mother disappeared. He is now 5. Magee is raising him.
"It has been four years and there's been no closure for myself, my parents, my siblings, for Athena's son," Magee said. "Somebody knows something, and honestly, my biggest fear is the person who is responsible for my sister is victimizing or could possibly be victimizing somebody else."
She is urging anyone with information in Curry's disappearance to call investigators, especially for the sake of the little boy who had to spend another Mother's Day without his mom.
"You don't want it to be your loved one," she said. "If anybody knows anything, anything, even if you think it's insignificant, please give the detectives a call just to have peace. Nobody wants to hold bitterness in their heart. And for your sense of peace, as well as my family's, please come forward and let us know what happened."

Have you seen Athena Curry?

She is black, 5 feet 8 inches tall and 150 pounds, with black hair and brown eyes. Her nose and lower lip are pierced, and she has several tattoos, including the words "King Kare" on her left arm; a bow wrapped around her left arm; a rose and the word "Rocky" on her right wrist; a music note on the left side of her neck; and a tribal symbol on the top of her left hand. She was 20 years old when she went missing.
Anyone with information in this case is encouraged to call Crime Stoppers Greater Atlanta at 404-577-TIPS.
MORE GEORGIA MYSTERIES
Couple vanishes from Hilton Head Island

The millionaire model murder mystery

Georgia Mysteries | Season 1

Mother murdered in front of her children

The murder of Levi's Call namesake Levi Frady

College student vanishes from Wild Bill's

The man who doesn't remember who he is